Belt cleaners are an integral part of your belt conveyor system because of their ability to remove carryback from your belt. Carryback is a leading issue on many conveyors, requiring frequent clean-up while wearing our conveyor components prematurely and causing other conveying problems like belt mistracking. Reducing carryback can improve worker safety, increase operating efficiency, and enhance productivity.
WHAT IS A PRECLEANER OR PRIMARY BELT CLEANER?
Precleaners are belt cleaners that are designed to scrape material off the conveyor belt. Precleaners are mounted to the head pulley, below the material flow. They are ideal for removing large pieces of material – typically about 60-70 percent of initial carryback. Flexco precleaners are available in a variety of widths and blade types that can tackle even the toughest materials.
WHAT IS A SECONDARY BELT CLEANER?
Secondary cleaners are belt cleaners that are built to scrape materials left on the belt beyond the head pulley. Secondary cleaners are located just past where the belt leave the head pulley, and anywhere else down the beltline. Secondary cleaners are especially good at removing fines and can increase cleaning efficiency to more than 90 percent. Flexco secondary cleaners handle a variety of applications, with polyurethane, carbide, and brush options available.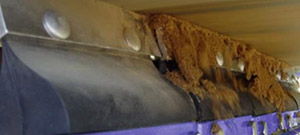 DO I NEED A PRECLEANER AND A SECONDARY CLEANER?
Some operators want their belts as clean as possible; others are comfortable with a certain amount of renegade material. Flexco recommends a precleaner and one or more secondary cleaners to achieve maximum cleaning efficiency and form a comprehensive cleaning system. In some cases, a single cleaner can be mounted to target a specific area like the head pulley, for the greatest effect. From precleaners and secondary cleaners to specialty cleaners developed for select applications, we have many options to help you minimise carryback and keep your conveyors running as consistently and efficiently as possible. The combination of innovative designs, superior engineering, and industry expertise has developed from spending a lot of time in the field working alongside our customers to understand their belt cleaning needs. In fact, we pioneered many of the advanced features that have since become industry standards. Use the filters to refine your results and find the belt cleaning system that is best suited to your application.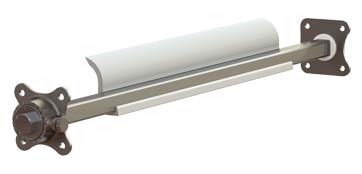 FGP Food Grade Precleaner
Max. Belt Speed
Belt Width
300 to 1500 mm
Position
Precleaner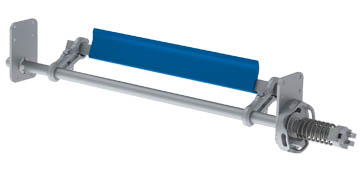 FGS Food Grade Secondary Cleaner
Max. Belt Speed
Belt Width
300 to 1828 mm
Position
Secondary